I'm just excited in general. Oh, happy day I am going to re-paint the bathroom and vanity this weekend. I know most would snarl their noses but I really like the feeling of improving upon things in my home and don't always see it as the work that it is. I went with yellow, chalky white and black...I know it sounds like a bumble bee but I assure you it is more along the lines of classy and elegant as long as you throw it together right. Maybe I'll even come and show before and after pictures :)
Well, as always, when I come to post here lately it has been for new product releases, announcements and sales so you know what that means??? Yep, here we are again, back with some great new stuff! On sale through Sunday so hurry!
Introducing ~Earth Whispers~
details: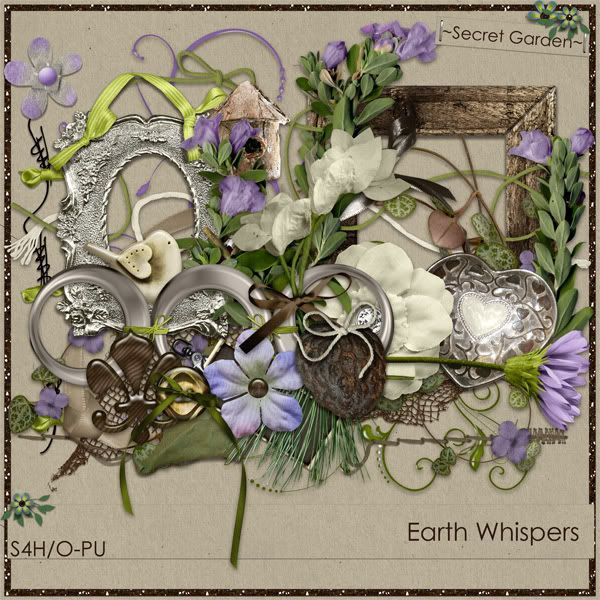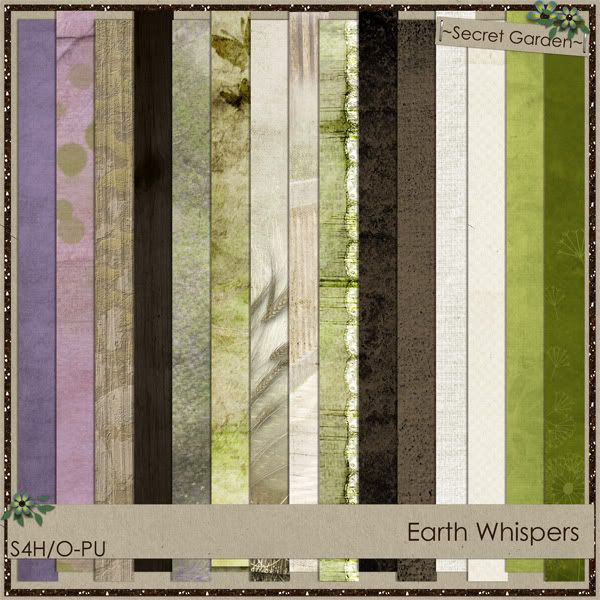 Layout by the lovely

Katifer

: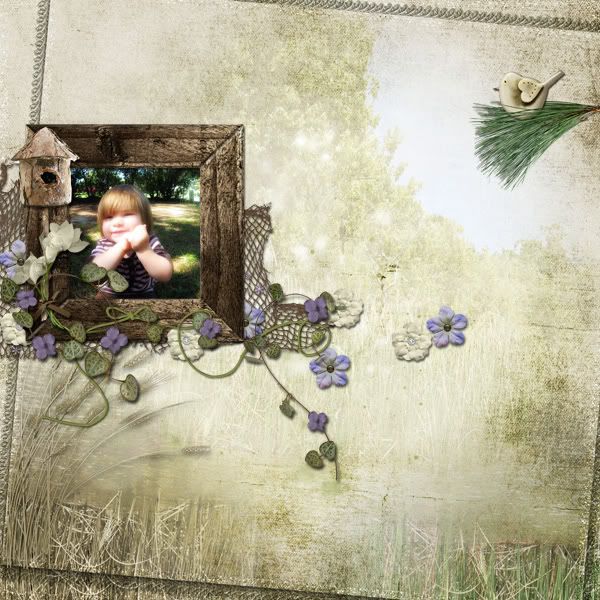 Layout by me :)
Matching Earth Whispers layer style CU OK:
Spring Element Builders (layered templates):
PLUS, four different photo actions for

photoshop

users and OK to use by photographers and scrap for hire artists:
Only a few days left to get this grab bag for $4! After February's end price will go up and products revealed!