Wow, life has been so much easier since I switched to being exclusively at one store! I am so ahead for the most part...(ok, I slacked on the blog posting) I am otherwise happy with my decision. I am actually getting other things taken care of at home! Bonus! Anyway, I guess I ought to get you to the good stuff, eh?!
I was lucky to have one girl who was actually born first. Then followed 3 boys! Oh, yes we are largely out numbered around here! My boys always seem to be writing stories, drawing pictures (anything from action figures to making their own playing cards like pokemon) They even make up their own comic strips which is what prompted this new kit "A Comics Life"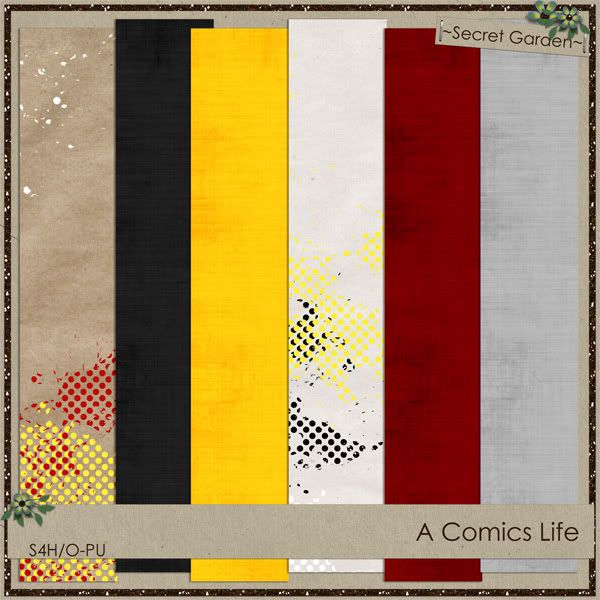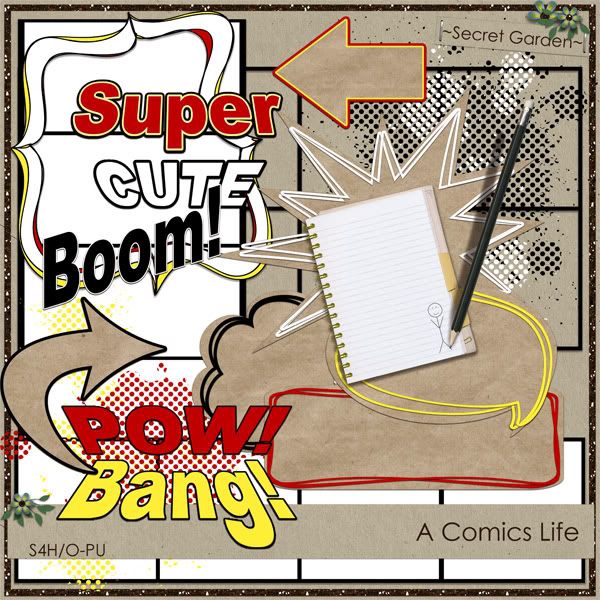 Also, snatch this grab bag up for only $4 for a limited time! There are 24 full size, individual items inside and plenty to play with! All included are CU OK!
---
Other announcements:
Retiring Soon....
February Cu Collab
On sale now for $5.00!!
Get it
HERE


*************************************************************************



Hope you have had a great weekend! I am going to go stare at all the ice until it goes away now :P